Lives Broken is a novel in stories–a collection of eleven interrelated short stories, three poems and a memoir. The setting for the work–historical in nature, fictional by design–is the Okanagan Valley of British Columbia. While events reference the arrival of the early settlers, the life story of the main character, Katie Golding, the young granddaughter of one of these first orchardists, spans sixty years,1942 to 2002.
One of the major themes of this work is the Japanese internment from the point of view of the early orchardists in the Okanagan Valley who were forced to accept Japanese families on their property and to provide shelter and work for them. Other stories in the collection evolve around the long term relationships and the ongoing discrimination over several generations in the lives of the Japanese. In this respect, my work is a counterpoint to Joy Kagawa's Obasan and other works that present the internment only from the point of view of the Japanese people themselves. As a young girl growing up in the Okanagan at that time, I have always wanted to tell the other side of this story.
Excerpt from Winter 1942
As we mill around, Yoshiro approaches me and says softly, "Katie, will you skate with me next?" And I do, not talking. We often walk side by side without saying anything. It's a companionable silence. We seem comfortable with each other this way. As the evening ends, we all walk home together, our boots crunching at every step on the frozen snow, a silver half-moon floating above the mountain tops reflecting on the peaceful, frozen lake.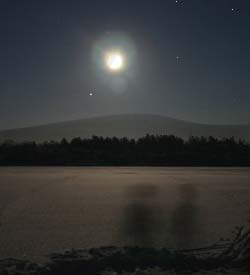 As the two of us climb the driveway, Yoshiro asks, "Shall I go up with you, Katie?"
"I don't know if that's…"
"I don't want to get you into trouble."
Just as we get to the back porch, unexpectedly the light snaps on. We look up to see Grandpa opening the door. Realizing it's the two of us alone, a horrified expression flashes over his face. Yoshiro turns and runs. I'm yanked inside, the door slamming behind me…..
Excerpt from Piano Competition 1949
Walking home with my mom, I'm feeling positive. Playing the prize-winning performance gives me reason to dream about opportunities. Some of my friends have been talking about going to university when they graduate. Then I say it spontaneously, for the first time.
"I'm hoping to go to university next year, Mom."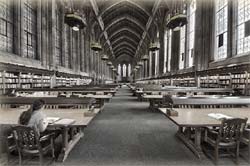 "You are not going to university. It's a waste for girls to go to university."
"What if I apply for a scholarship and I'm accepted?"
"Who'll pay your living costs? I can't afford that kind of extravagance."
"That's not fair, Mom. I should be allowed to have a chance."
"You'll be married. Until then you have your music teaching to earn a few dollars."
Excerpt from Reflections 2002
"How delightful having you help me prepare for the reception this evening, Katie," Rosalind Ramsey smiles over to where I'm arranging her signature cheese straws on the pewter tray with the twisted handle that I remember from fifty years ago.
"It's a wonderful feeling being with you in your home on this special occasion, Roz," I reply, watching her tap powdered sugar through a sieve over the cream puffs just as she did when I was her piano student and she was hosting a reception for the artist after a concert.
When I called after arriving from Toronto, her invitation was immediate. "You're back. Just in time for my final charity recital," she enthused. "It's on Saturday evening. I think you know Dr. Bruce Raeburn? He's a retired radiologist and a singer. I've been accompanying him for several years now," she hurries on, trying to tell me everything at once.
"Yes, I know Bruce. We've known each other since we were kids. I'm delighted that you two are playing music together," thinking to myself, here's an interesting coincidence.