Barbara M. Walker is a graduate of the Coaches Training Institute (CTI) Life Coach program and a member of the International Coach Federation.  Her clients are mid-career changers and retirement lifestyle seekers.
Mid-career changers
As an executive, you feel the need to make a mid-career change.
You've been fired or divorced and need to rebuild your life.
You have skills and experience that are valuable.
Coaching will provide an opportunity to find a challenging, exciting new career and life.
Retirement lifestyle seekers
As a new retiree you want to plan meaningful years ahead.
Coaching will help you create a lifestyle that stimulates your brain and your soul.
What is coaching?
Coaches assume their clients are creative, resourceful and whole. Coaching is not therapy or counseling. Therapy diagnoses and remediates issues; counseling offers options and answers. Coaching does neither of these. It helps you identify your objectives and supports you as you work toward them.
How Life Coaching works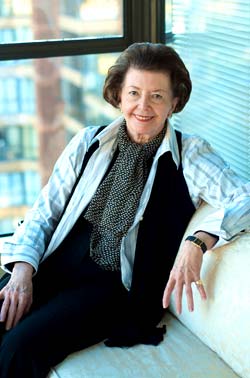 The first work we do together is to define the values you decide must be honored in your life.  This process reminds you which aspects of your life are most important to you.  Your framework of top values then serves as a touchstone in the many decisions to be made as you create your new life.
Based on your values and your vision, we work together to set realistic priorities.
We establish a state of mindfulness that encourages you to embrace the life you really want.
You become conscious of impediments in your life and learn how to release unnecessary burdens.
You gain confidence in the decision making process and then are able to trust your intuition.
 You move into a space where you create joy, excitement and success in your life.
Testimonials
Barbara's coaching has enriched my life enormously. She has not only helped me to articulate my values and aspirations, but also provided the emotional support and practical guidance to help me achieve my goals. Her warmth and wisdom have been invaluable to me at this pivotal point in my life. …AC
I consider my success is due, in part, to your clear, precise thinking and your generous support – many thanks. …RG
Barbara M. Walker has empowered me to transform my dreams into practically-realized business goals. From a non-business background, I was "stuck" in the stigma of the "home-based business" owner and Barbara helped me to reach level after level by challenging my pre-conceptions and comfort levels to achieve more than I thought possible. Empathetic, intuitive, and always "one step ahead," Barbara created a comfortable working relationship while at the same time exuding the sincerity which is the hallmark of true friendship. One of my initial and foundational goals was to create a balanced life, and I can truly say that without Barbara's continued coaching, this would not be possible. I would recommend Barbara as a coach for anyone, regardless of the place in their journey! …TB